Special Events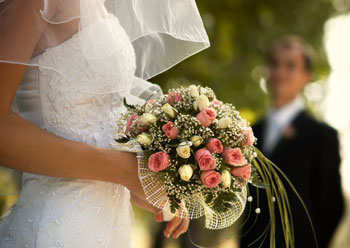 Waupaca Country Club, offers their guests the amenities of a fine facility overlooking the Waupaca River and the fifth fairway making it a great location for private parties and banquets. Waupaca Country Club is open for anniversaries,retirement parties, graduation celebrations, business seminars, holiday office parties and most important of all — weddings.
Our Specialties
We do wedding receptions for couples drawn here from Waupaca and all over the surrounding area by our spacious facilities and beautiful grounds. This is a magnificent location for photographs to be taken for your wedding party. And remember, whatever the event, Waupaca Country Club's staff can offer guests all the amenities of a spectacular experience. In partnership with our award winning caterers-we can arrange the details to meet the demands of the most discriminating taste. As many as 250 guests can be invited to your event. Smaller parties are welcome as well.
Your Event
Have your special occasion, corporate meeting, club gathering, or reunion at Waupaca Country Club. We can help with virtually any banquet or special meeting needs you may have. We have a complete set of services to make your meeting a success and planners to assist you to ensure everything goes smoothly. For more information please call 715-258-2339.
---
Information Request